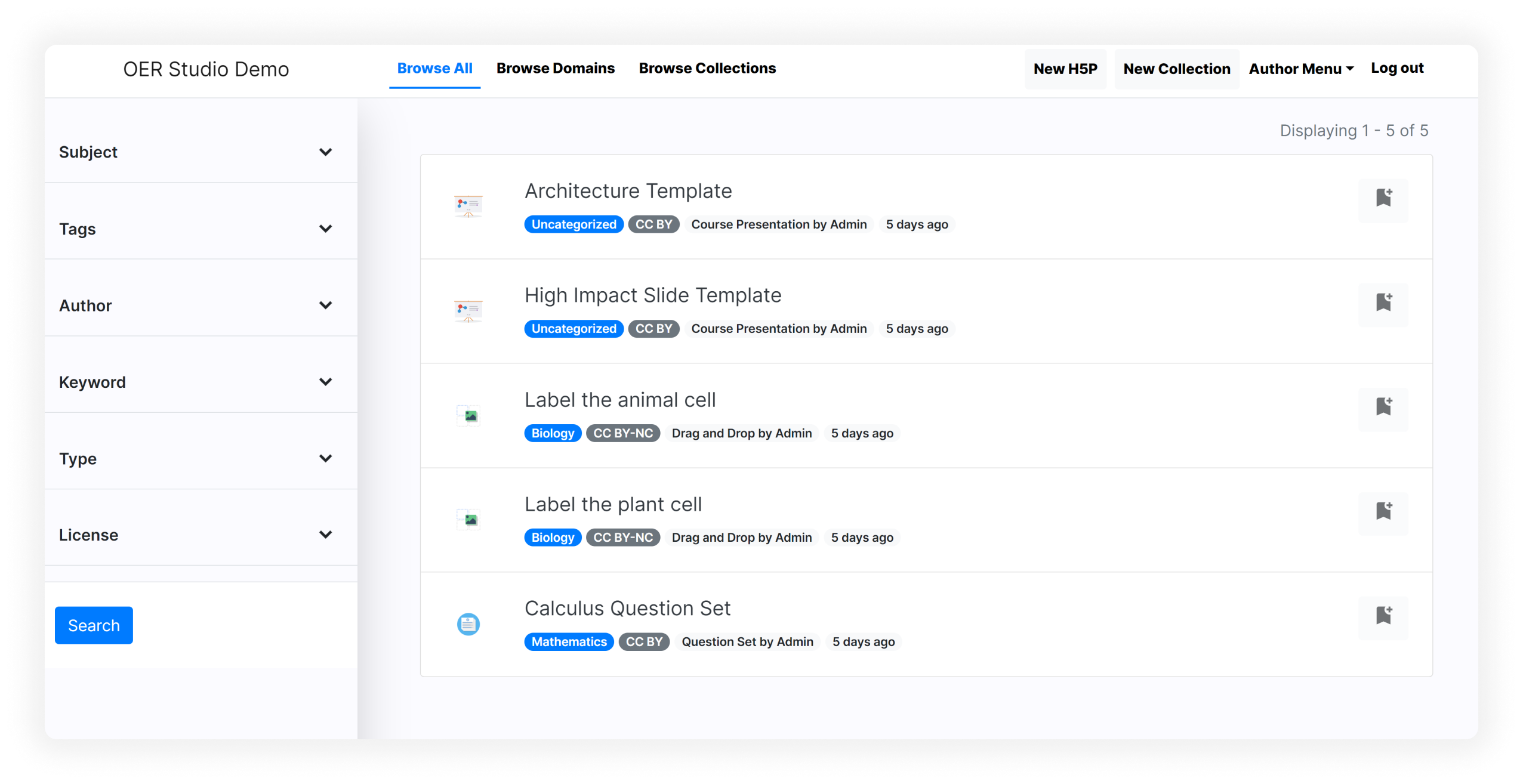 OER Studio
Studio is a free an open source platform for building an authoring and sharing site for your faculty and team members.
Built in Partnership with LibreTexts
OER Studio is built and made available as an open source platform through our partnership with LibreTexts.
Visit libretexts.org

Alpha release is now available
The alpha release of OER Studio is available for early adopters and testers. Book a demo to test drive OER Studio for your campus.